Evasion and exploration ...
If you're looking for freedom and new horizons, make an escape in EVVO snowshoes!
Based on user observation, EVVO snowshoes are much more than simple snowshoes; they are a true technical innovation developed and manufactured in France.
There is nothing like them for enjoying a flexible, fluid stride, whatever the terrain, both going up and coming back down.
No more need to adjust your shoes during the walk! With EVVO, you're free to go everywhere.
In total immersion, you can simply enjoy the crunching of the snow under your feet while you set off to discover wide open landscapes. Breathe it in - you're right out in the countryside!
---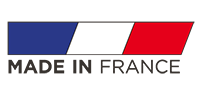 Becoming a super hero is child's play
Walking, jumping, running and exploring in complete freedom - everything children enjoy!
No more headaches putting snowshoes on. Intuitive and simple, children can be out of doors in less time that it takes to say it!
Liberated from the technical constraints of snowshoes, they are just free to take advantage of the snow.
Jumping, running, having fun and why not a football match in the snow? That's all the weaponry a snow super hero needs!
Who said wearing snowshoes wasn't fun? ShoShibaas are just as active as your children!
For families, friends or just on your own...
Outdoor fun for everyone!
Whether you are passionate about the mountains you work in this environment or just want to share some good times in the snow, EVVO snowshoes are made for you.
Walking, jumping, running and exploring in complete freedom are all now possible! Agile, light and all-terrain, you can enjoy your outing into the
mountains in a fun and untroubled way. EVVO products are suitable for any age. Enjoy walking easily and naturally in a snowy environment! You can enjoy your family walk, hiking with friends or your favorite mountain activity in complete safety.
Get out there
---